As Easy as 1-2-3
Are you are a small contractor working alone, or with just a couple of staff?
If so, you need a simple, easy-to-use system that helps you manage your paperwork effectively without taking a lot of your time.
Based on years of experience with small businesses, we have been able to develop a simple invoicing/admin system. It is certainly simple, but It does everything you need, without the complexity of a more expensive system.
ALSO NOTE
It sold on a one-time fee basis, regardless of the number of users.
There is NO MONTHLY COMMITMENT that "goes on forever".
Industry Specific
Currently we have three such systems.
Two for general contractors, like Electrical, Plumbing, Roofing, building, etc.
The other is for Pest Control management.
The Simplicity
These three suystems are designed to cater to all of the common functions that are required and they are ready to use from day-one. We just need to put your contact details (name, address, phone, etc) into the database and you can start producing quotes and invoices immediately. Take a simple case:
You click a button to open up a new job.
Enter the customer name and address .
Click on the "Quote" tab to generate a quotation, or click on the "Invoice" tab to open the invoice directly. Work done is selected from drop-downs, or entered uniquely.
Quotes will convert directly to invoices with one button click.
Click on the "Email" button to send the quote or invoice directly to the customer (when using Microsoft Outlook as your email client).
Review your outstanding invoices to collect and record payments. One button will print reports of invoices and payments for Tax / BAS purposes.
Customisation
Everyone works a little differently. You don't have to be stuck with some rigid programming structure that you can't change.
We can customise your system to do exactly what you want it to do.
If you have any specialised activities that you often perform, we can build these into your system.
Your system is built using Microsoft Access, which is a highly versatile and very stable database platform.
Microsoft Access is part of the Microsoft Office family, so it integrates very well with MS Word (for documents) and MS Outlook (for Emails)
You get 10 hours of customisation included in the price of your system. After that, there is a reasonable hourly fee for additional modifications. But 10 hours is normally more than enough.
In the long run, it will be possible to expand your system as much as you like. You can start small and simple and build it from there. Or, stay with your initial system – it works really well just as it is.
Upgrades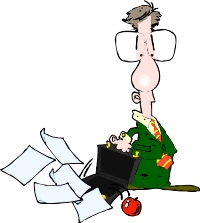 The Invoicing-Only version of 1-2-3 Invoice can be upgraded by adding on the Bills Module at any time. There is just a small additional fee for this upgrade.
You will then be able to see what you have spent on, say petrol, in this tax year. And you can print it all out for your accountant at tax time. This module enables you to quickly enter, find and pay your bills.
Also, if you start out with the less expensive 1-2-3 Invoice system, you can upgrade at any time to the more comprehensive 1-2-3 Admin System. It will only cost you the difference in price between the two.